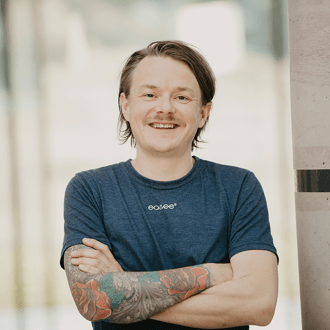 Magnus Haugaasen
Lead Site Reliability Engineer – Software Engineering
I Easee har jeg ansvaret for infrastrukturen som alle våre løsninger kjører på i skyen. Hovedfokuset mitt er å bygge infrastruktur som kan ta seg av det trykket den vanvittige veksten til Easee legger på datasystemene som kjører i bakkant.


Bakgrunn

Jeg er utdannet Master of Information Technology fra Queensland University of Technology og har siden 2006 jobbet med både frontend- og backendutvikling. De seneste årene har jeg spesialisert meg på Amazon Web Services (AWS) som er Easee sin valgte skyplatform, noe som er grunnet til at nettopp jeg havnet i Easee.

Det beste med å jobbe i Easee
Menneskene såklart! Det å få være med å utvikle morgendagens produkter for morgendagens strømnett sammen så flinke og flotte mennesker er et privilegium.